The Umatilla River is an 89-mile (143 km) tributary of the Columbia River in northern Umatilla County, Oregon, United States. Draining a basin of 2,450 square miles (6,300 km ), it enters the Columbia near the city of Umatilla in the northeastern part of the state.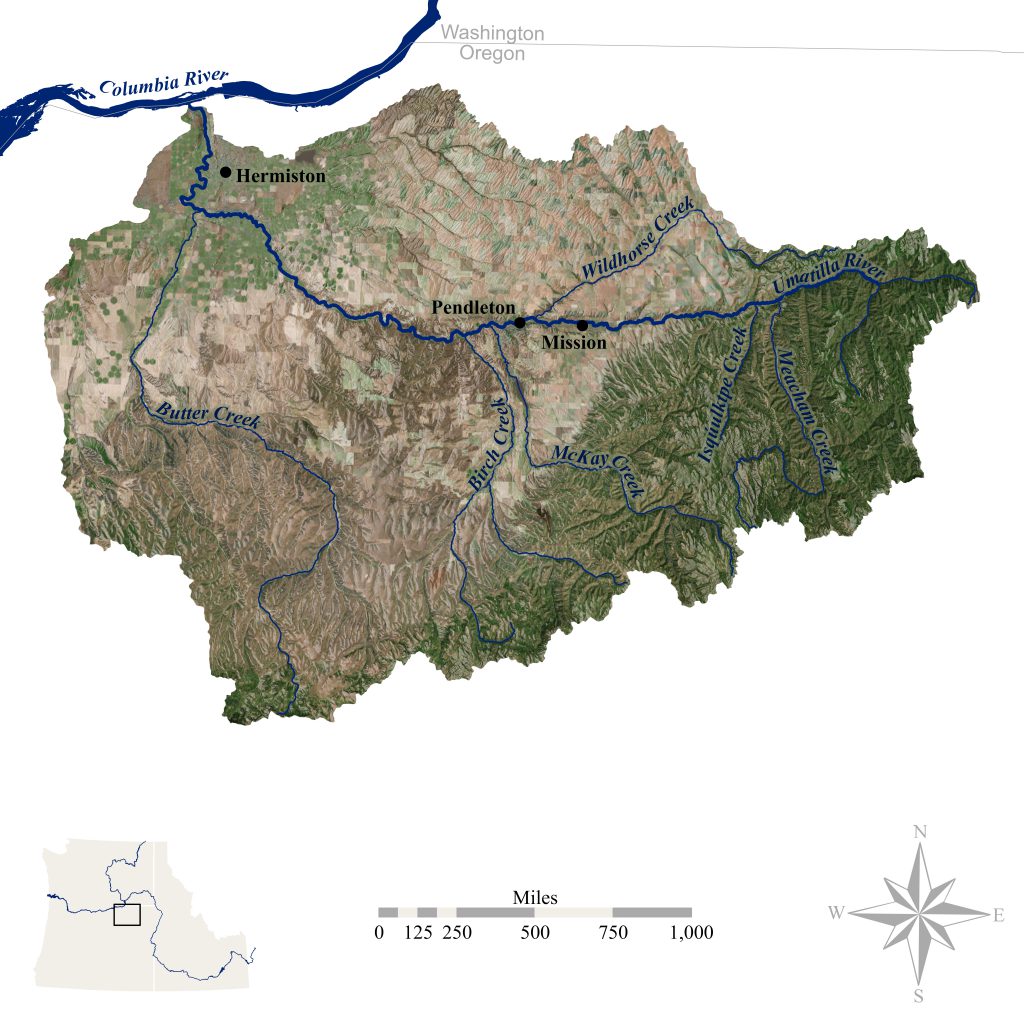 Read about What is being done?
Measurable Results
The restoration efforts in the Umatilla River Basin are substantial. Here are some of our measurable accomplishments:

Featured Projects
Here are some of our featured restoration projects. Click the image for more information or view all projects.

Project Goal
Protect, enhance, and restore functional floodplain, channel, and watershed processes to provide sustainable and healthy habitat for aquatic species of the First Food order.
Project Objective
1) Finalize designs and implement 2014 projects to address limiting factors for key aquatic species, 2) Maintain existing project locations and easements and 3) Complete quarterly and annual progress reports and 4) Monitor implemented projects.
Project Funders
| | |
| --- | --- |
| Bonneville Power Administration | $2,841,097 |
| Oregon Watershed Enhancement Board | $654,399 |
| Umatilla Basin Watershed Council | $566,086 |
| Oregon Department of Fish and Wildlife | $174,848 |
| Blue Mountain Habitat Restoration Council | $121,736 |
| US Environmental Protection Agency | $99,000 |
| Environmental Protection Agency | $94,350 |
| Natural Resource Conservation Service (NRCS) | $62,800 |
| Landowner | $30,000 |
| Pacific Coastal Salmon Recovery Fund | $24,000 |
| Bureau of Reclamation | $10,000 |
| Umatilla County Soil and Water Conservation District | $5,700 |
Project Partners